Getting into project management and becoming a project manager can be a rewarding experience. If you have already worked on a number of projects then you might be looking to jump into project management, or perhaps you are a graduate exploring your options. We bring you this guide on how to become a project manager which will give you a good idea of what is required to become a project manager.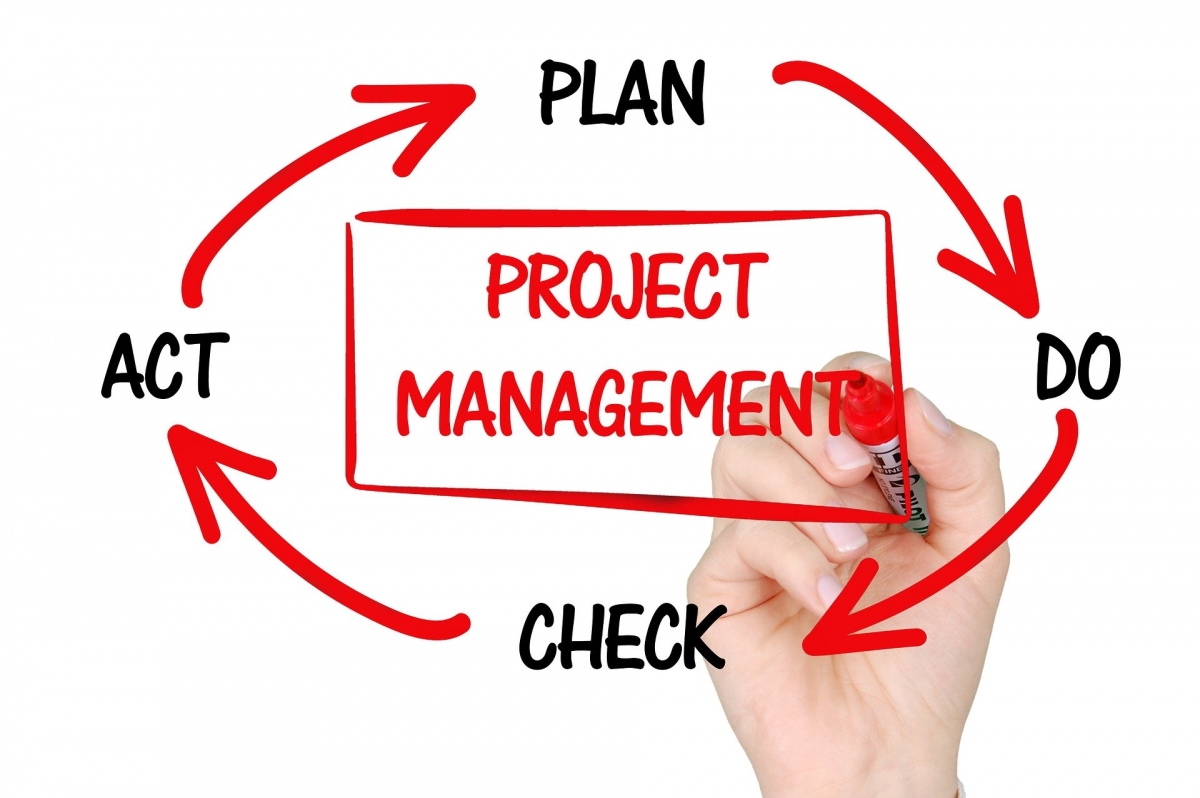 The great thing about being a project manager is that you can either work in a permanent role or you may choose to work as a contractor, allowing you more flexibility. So, if you are looking to become a project manager in 2023, here is all you need to know.
What does a project manager do?
Simply put, project managers manage projects. Project managers are ultimately responsible for the success or failure of a project, which will depend on them and their ability to deliver the project on time, within budget and to the right quality. There are a number of tasks and responsibilities that project managers will have to undertake and they include the following:
Creating a detailed plan of the project from setting the objectives to closing the project
Setting objectives and expectations of the project with the key stakeholders
Managing the teams working on the project, this will include ensuring productivity, helping with any issues that may arise, motivating and mentoring the team and making the expectations clear
Setting the time to review the progress of the project, whether this is weekly, monthly or quarterly
How to get into project management?
There are a number of ways in which you can get into project management depending on your experience and your level of qualifications. If you are a graduate looking to get into project management then you will likely be looking at entry-level, junior level or assistant roles. These will give you an entry point to the start of your career in project management.
Before you get into project management you should initially carry out research to make sure that it's a job that you can imagine yourself doing. It's also recommended as part of your research to look at multiple different jobs adverts to find out what employers are looking for. This will give you a good starting point. You might find that you have the right skills but lack in qualifications which would mean acquiring the right qualifications. We will cover the qualifications you need to become a project manager in this guide.
What skills do you need to become a project manager?
As with any role, there are a certain set of skills you will need to be a successful project manager. During your career you will likely pick up these skills, so don't be intimated by the long list as you can learn them as you go. Here are the skills you need to become a successful project manager:
Leaderships skills
Management skills
Time management skills
Organisational skills
Communication skills
Knowledge and skills in your field of work
Analytical skills
Problem-solving skills
Being able to work under pressure
Decision-making skills
What qualifications courses can you do to become a project manager?
To become a project manager it is recommended you gain a relevant degree, although it's not essential, it will help you launch your career. There are also a number of project manager courses you can take to become a certified project manager. Here are some of the courses that a project manager should take to secure the best roles:
All of the above courses are offered by The Learning People and are globally recognised.
Here are some other qualifications which may be beneficial:
APMP/ APM PQ (practitioner qualification)
APM RPP (registered project professional)
PRINCE2 practitioner
PMP (certified project management professional)
CMI diploma in project management
What salary can you expect as a project manager?
The salary of a project manager will take into account a number of factors such as experience, skills, qualifications, the field of work and location. Here are the salaries you can expect at various levels of experience:
The average salary of an entry-level project manager is £39,250
The average salary of a mid-level project manager £55,000
The average salary of an experienced project manager is £78,500
However, keep in mind there are a number of factors which affect your pay, especially your location. The average salary of a project manager in London is £56,000 whereas, the average in the UK is £51,000.
What are the benefits of being a project manager?
There are a number of benefits of being a project manager, and here are some of them to give you an indication of what to expect:
A rewarding salary - As you can see from the salary insights, becoming a project manager often comes with a great pay packet.
Work in different fields – Although you may tend to stick to one field, you can change. For example, you may want to change from being an IT project manager to a constructions project manager.
No two projects are the same – You will likely work on a variety of different projects, which keeps it interesting.
Gain a wide range of skills – A project manager will have to have skills such as leadership and negotiation. Being in a project manager role will help you acquire a broad range of skills.
Become a project manager contractor – You can work as a project manager as a contractor. This can offer you more flexibility.
Job security – Project managers are in high demand in 2023, so you know that there is always another opportunity.
What are the disadvantages of being a project manager?
The following are some of the disadvantages that you should take into consideration if you are looking to become a project manager
Responsibility – The project manager will be responsible for the success or sometimes the failure of a project. This responsibility can be daunting,
Management – You will have to work with a number of people and manage them. This can be a challenge as you will have to make sure they are doing the required work.
Lack of creativity – Due to the scope of the project and the direction from stakeholders, you might not be able to fully get creative.
If you want to become a project manager, now is the time to do it.
More on how to be a brilliant project manager and perfecting your project management CV.