This is a statement that regularly gets emailed into projectmanagerjobs.co.uk. A job title doesn't necessarily make you a project manager. Qualifications and experience is a better barometer. So how do you become a project manager?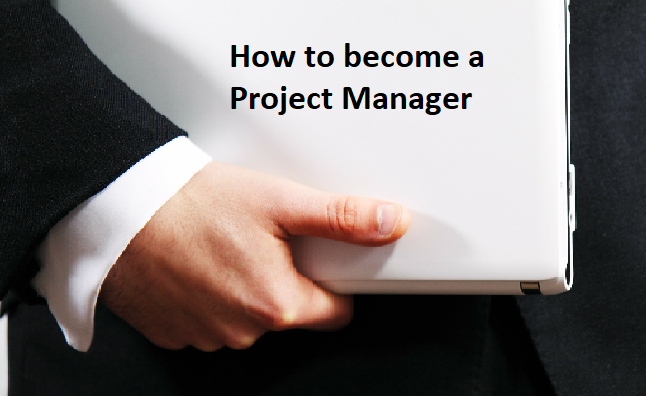 A project manager is a qualified professional in the area of project management who is responsible for planning, implementing and finishing any project in their specific field of work using their skills, knowledge and techniques.
The main responsibilities for a project manager are to ensure successful planning, implementation, monitoring and control of a project they are looking after.
Project Manager responsibilities
Defining the project
Scheduling
Budgeting
Risk assessing
Project control
Providing direction and support to the team
Quality checking
Reporting progress, problems and solutions
Assessing the results of the project
Closing down the project
Managing and working with multiple stakeholders
Qualifications needed to be classed as a project manager
It is very useful to have qualifications under your belt when entering the world of project management. It is one way in which you can stand out from your competitors when facing an interview. Below are some of the key project management qualifications:
APMP/ APM PQ (practitioner qualification)
APM RPP (registered project professional)
PRINCE2 practitioner
PMP (certified project management professional)
CMI diploma in project management
Along with these qualifications, there are also degree and masters courses that can be completed. It can be beneficial to achieve both APM and PRINCE qualifications, although they are different, they are not competing methods and can be beneficial to have both.
What do I need to do?
The first step to getting into project management is to make sure you are qualified. This can be at degree level, or just completing some of the qualifications outlined above.
Before applying for a job, make sure your CV is up to date and competitive. Here is some advice on writing your project management CV.
Additionally, try and get experience within a Project team or as a project officer. Through your current work environment try and demonstrate how your work can be applied to that of a Project Manager.
Experience and skills
When it comes to project managing, it is important to have certain skills to be the most effective project manager. Time management and problem-solving are useful skills to have as you will need these on a daily basis. When it comes to decision-making, you need to be stubborn but also able to negotiate when appropriate. It is also important to be able to work well with your staff and be a good listener and an effective communicator so everyone understands the role they have been delegated. Finally, it is valuable to be organised as this will reflect on your project.
Salary
The average salary for a project manager usually starts at £25,000 and then depending on experience, can be up to £50,000. However, project managers with a good amount of experience can earn around £80,000+. There are also many contract roles available for experienced Project Managers. The salary also depends on sectors as Project Manager jobs can be found across all sorts of career disciplines such as Finance, Construction, Property, IT.
What job should I apply for?
There are many different roles you can apply for when it comes to project management. These Roles may be listed under alternative names. Below are some examples of different roles you can apply for:
Project manager - project managers are responsible for the planning, implementing and finishing of any project.
Junior project manager - junior project managers are important to the management team. They are responsible for project administration and support. The junior project manager will oversee the completion of project tasks under the direction of the project manager.
Assistant project manager- assistant project managers' report to the project manager and each assistant will be responsible for a certain aspect or department of the project.
Project coordinator - the project coordinators work with internal and external teams and again, report to the project manager. IT project coordinators usually coordinate project phases and schedules, order supplies, arrange support services and track progress.
Business change manager - business change managers are usually responsible for defining the benefits, evaluating progress towards realisation and attaining measured improvements.
Project officer - project officers work as a support role for the company's programmes or overall missions.
Click here to search for find out more and search for Project Manager Jobs